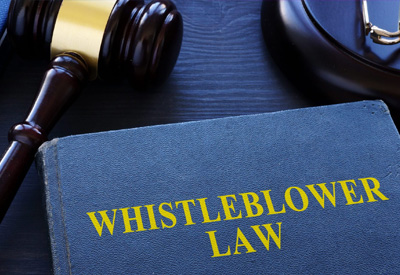 The extremely-powerful False Claims Act (FCA) is a federal whistleblower law that was enacted in 1863 by a Congress concerned that suppliers of goods to the Union Army during the Civil War were defrauding the Army. Known as "Lincoln's Law," the FCA provides a significant financial incentive for whistleblowers to report any fraud committed against the federal government (for example, overcharging medicare or underpaying taxes). Many states have also passed laws that protect those who blow the whistle on fraud or wrongdoing, either against the government or in the private sector. The attorneys in this firm have successfully represented whistleblowers both in federal and state actions.
If you know of fraud or wrongdoing being committed by a company or an individual within an organization (either within the government or not), our law firm is prepared to advise you as to how best to bring these matters to light (in many cases, anonymously), and you may be entitled to significant compensation — either as reward for exposing the bad acts and benefiting the public, or as a direct compensation for your own losses.
For a free, professional consultation, contact us below.